We're Going to Need a Bigger Boat
By
ScottD
article options
mark as new

mark as read

bookmark

subscribe

email to a friend
8

comments (8 new)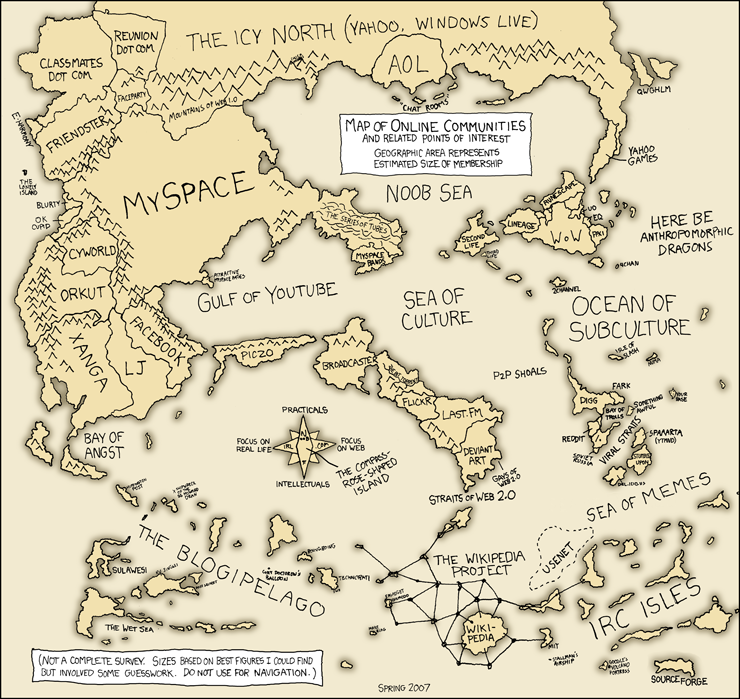 At the recent Defrag conference, there were a few words that were tossed around a lot beyond the usual flavors of "2.0" terms. 'Cloud' was one. 'Flow' was another. But I think the term I heard floated most in this sea of semantics was 'Community'.

I heard someone describe the communities inherent in email threads, attended a session about influencing communities within the social network of friends, and heard a comment lauding the communities around events such as the one we were attending. There were buzz communities, community campaigns, communities of interest and community networks. At points it seemed that 'communities' were being found everywhere and in everything.

While it's great that communities are getting so much notice these days, it seems to me that the word is being used so much that the meaning has become diluted. And this is hardly a new problem: according to wikipedia, "one can find 94 discrete definitions of the term even as early as mid-1950s." Though there's no citation given for that number, it seems pretty consistent with what I've seen - I think we may have even added a few more since that notation was made.

And perhaps there are that many different types of communities out there, depending on how you define them. But I tend to be a practical person, and all these different community definitions only make it more difficult to choose the right kinds of 'community' that will help me address my organizational needs.

So I plan to discuss my own definitions of what makes up a community in the coming days, but first I thought I'd put the question to you:
What is a community?
How can you tell when you have one?
What makes a community different from a network or other kinds of groups?
And lastly, are these distinctions important?

Let me know what you think in the comments.
Message Edited by ScottD on
11-10-2008
12:38 PM